Small Business and Supplier Diversity at DuPont
Supplier Registration
At DuPont, we know that small and diverse suppliers are critical to our ability to win in the marketplace, due to their increased levels of agility, flexibility, and innovation. Small and diverse suppliers can and do provide high-quality service with cost-competitive rates that deliver value straight to the bottom line. Not only is this program good for business, it bolsters the communities in which we work and live, it reinforces our Core Value commitment to Respect for People, and it is desired, or even required, by our customers and their customers alike.
The goal of the DuPont Small Business/Supplier Diversity (SBSD) program is to be "world-class" among our peers in this initiative. We have come a long way since the Small Business and Supplier Diversity program became a recognized DuPont procurement initiative over 45 years ago – but there is more work to be done. In order to be a world-class organization, we must challenge ourselves to identify opportunities for competitive small and diverse suppliers within our current and future sourcing requirements. We must work with our small and diverse suppliers to deliver their unique value to our DuPont businesses, encourage their certification process, and continue to echo a clear and resounding message of support for the vital benefits of doing business with small and diverse suppliers. If you are a small or diverse company and are interested in becoming a supplier to Dupont, we invite you to register in our database. If you are a small or diverse company and are interested in becoming a supplier to DuPont.
BEGIN YOUR REGISTRATION
NEXT: FIND MY COMPANY
Already registered?
LOGIN
Learn about the certifications we accept.
A diverse business is a for-profit enterprise, regardless of size, physically located in the United States, which is owned, operated and controlled by a minority, woman, veteran, or disabled individual. Ownership means the business is at least 51% owned by such individuals and the management and daily operations are controlled by those groups.
A small business is a for profit enterprise, with a place of business located in the United States, which together with its affiliates must meet the numerical size standards as defined in the Small Business Size Regulations,13 CFR 121.
Certifications
DuPont recgonizes the following certification agencies:
NGLCC - The National LGBT Chamber of Commerce
NMSDC- National Minority Supplier Development Council and Affiliates
SBA - U.S. Small Business Administration
Disability:IN (formerly USBLN - US Business Leadership Network)
NVBDC - National Veteran Business Development Council
WBENC - Women's Business Enterprise National Council and Affiliates
Recognized Classifications
DuPont recognizes the following small and diverse classifications:
AbilityOne
Disabled Owned
LGBT
Minority Business Enterprise (MBE)
Small Business (SB)
Small Disadvantaged Business (SDB)
Service Disabled Veteran Owned Small Business (SDVOSB)
Veteran Owned (VO)
Women Business Enterprise (WBE)
Tier 2 Program
As a global company, we recognize the value of a diverse supplier base providing DuPont with the goods and services for our operations. An effective Supplier Diversity program allows qualified suppliers an opportunity to meet the needs of DuPont, while at the same time, supporting the businesses and communities where we live and operate.
We strongly encourage our Suppliers to make reasonable efforts to purchase goods and services from small and diverse suppliers. In support of this effort, DuPont captures second tier expenditures at both the direct and indirect levels.
SUBMIT YOUR REPORT
---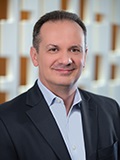 Miguel Gonzalez CPO
"Our Global Procurement Team is dedicated to ensuring DuPont's supply base reflects our strong commitment to small and diverse businesses.  We are taking visible steps to proactively ensure that businesses owned by minorities, women, veterans, members of the LGBT community, people with disabilities and small businesses, have an equal opportunity in our competitive bidding process, and also  continue to build our relationships  with current diverse and small partners.  Our strong and ongoing support of these underutilized businesses reflects our rich, 45-year history as a leader in supplier diversity.    We know their participation provides distinct economic advantages to our businesses and to our own local communities, while at the same time meeting the needs of our multicultural, global customer base." "
---
---